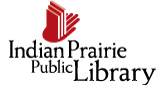 Welcome to Brainfuse
Learn
Now
Online Practice Test, Lessons, and So Much More
LearnNow's features include:
Homework Help

Interact with live tutors in math, science, reading/writing, social studies, PSAT/SAT, ACT, AP and state standardized tests.

Multiple Ways to Learn

Multiple, research-based tools to accommodate all types of learners.

Thousands of Robust Lessons

Clear explanations and vivid artwork to help users master academic concepts.

Broad Range of Subjects

Full academic support for your patrons in hundreds of subject areas, including AP subjects, career certifications, GRE, GMAT, and more.